Moto moto concept expands to allow two more riders
all images courtesy of amir elias
for his final project at shenkar college of enigneering and design, all amir elias had to do was examine the way people move around the city of tel aviv. the 'moto' focused on the group of people, and the methods they use to travel. Of course, automobiles are a simple solution, but with the city, not everyone is ready to have one. the industrial designer therefore turned to mopeds and motorcycles to shape his concept. the minimalist approach feeds on the unique smooth and flowing lines of the city's modern architecture. by choosing an electric motor, amir opted for a contemporary, economical and environmentally friendly mix, where the use of just one frees up a lot of space inside the motorcycle.
Circular LED headlight
the body panels give the concept a hollow appearance, while concealing all mechanical parts. the best part of the concept is the extension system, where a rear swingarm extends to allow up to two other riders to stand. the ride design would probably have a hard time balancing out, but amir thinks that literally "hooking up" cyclists is the best form of user-friendliness that no other mode of transport can offer.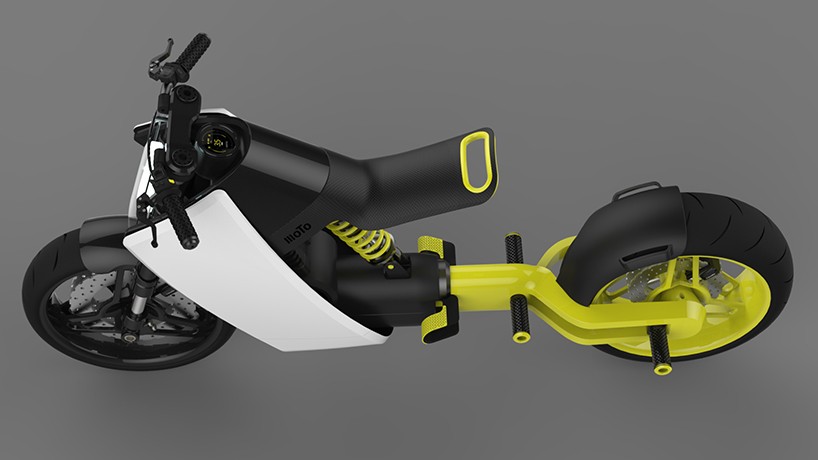 the widened swing arm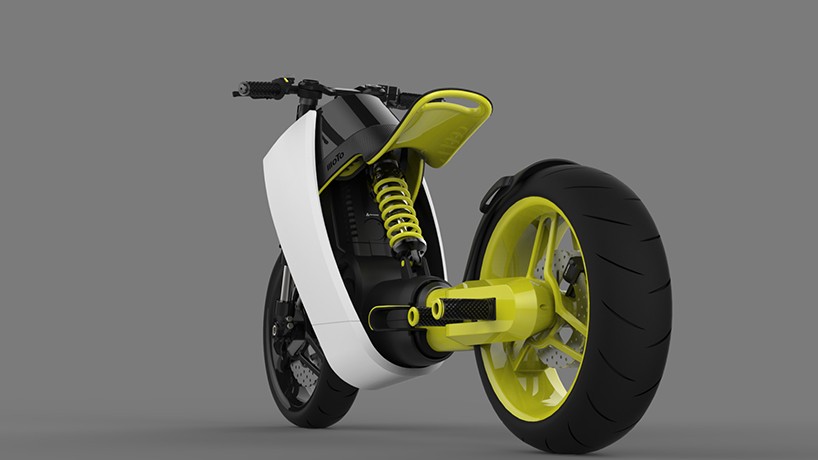 lightweight design with white body panels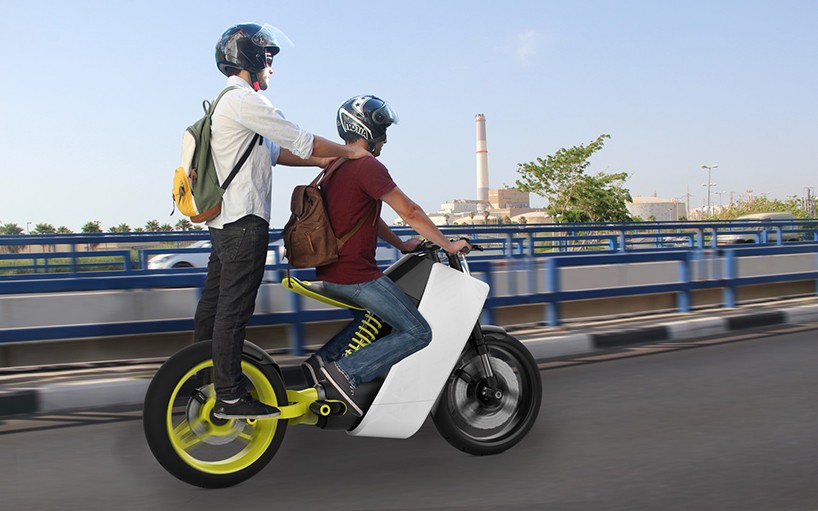 rear wheel keeps riders standing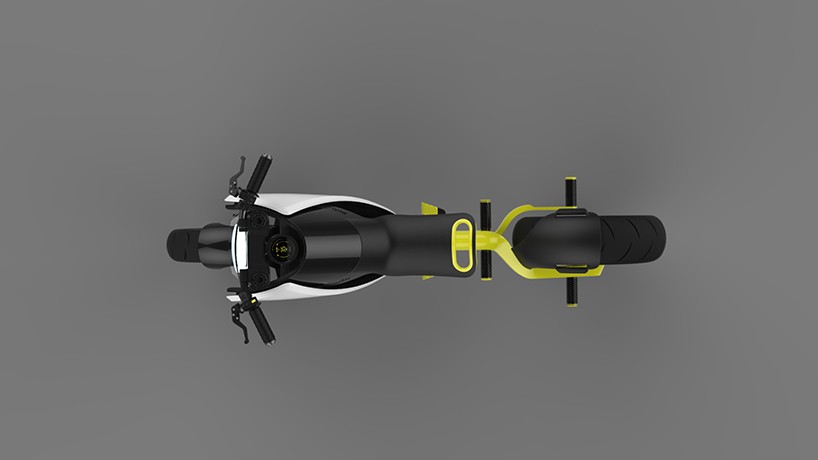 ankle design keeps the bike simple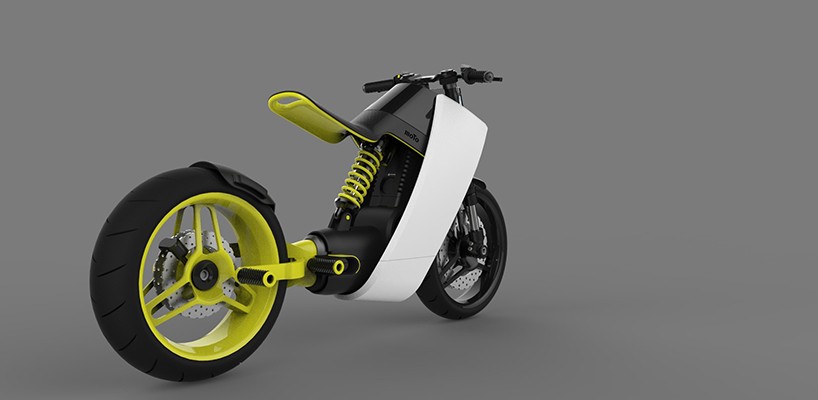 designers use yellow, black and white base colors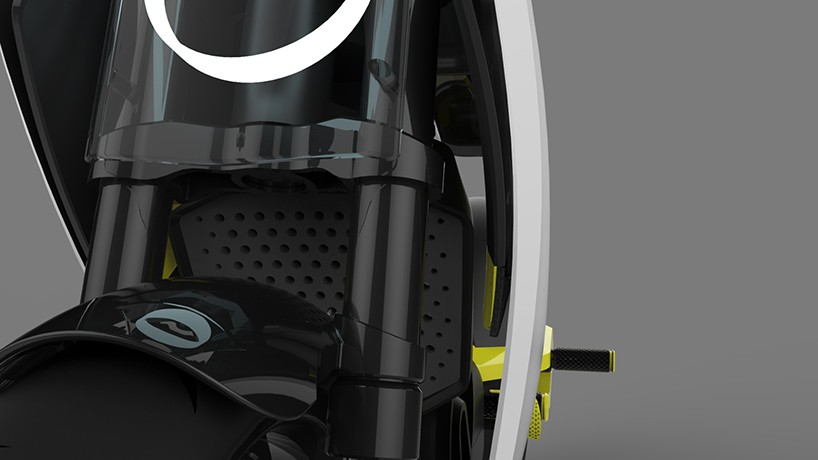 the small compartment houses the electrical components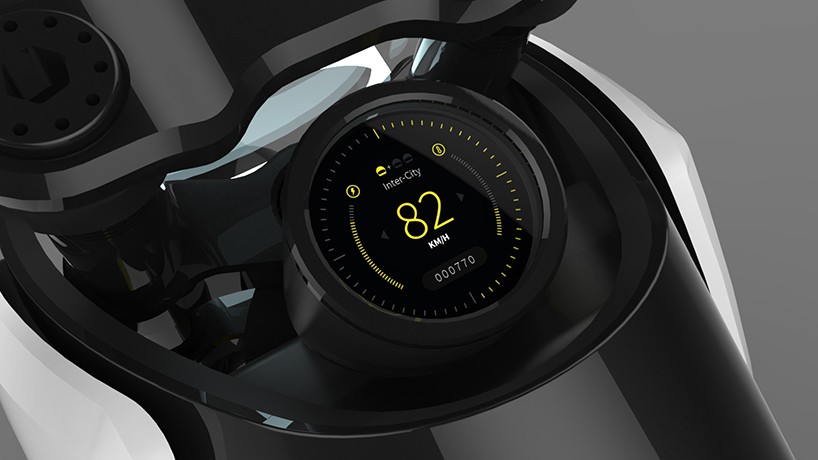 the entire digital interface communicates vital signs to the cyclist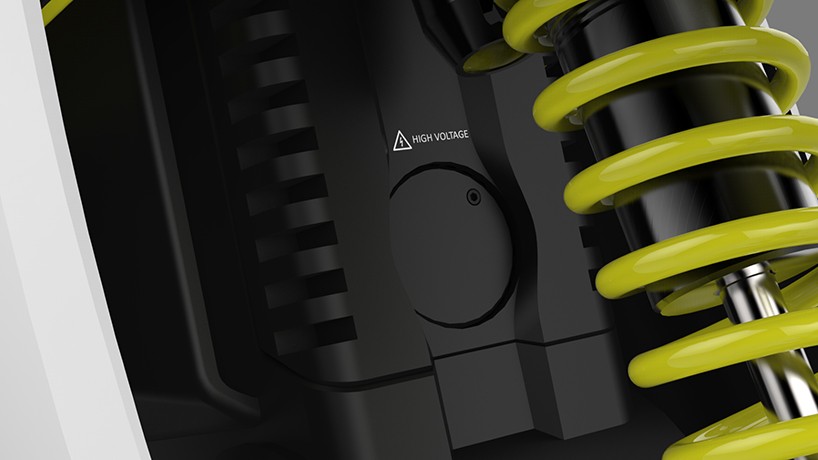 socket for electric cable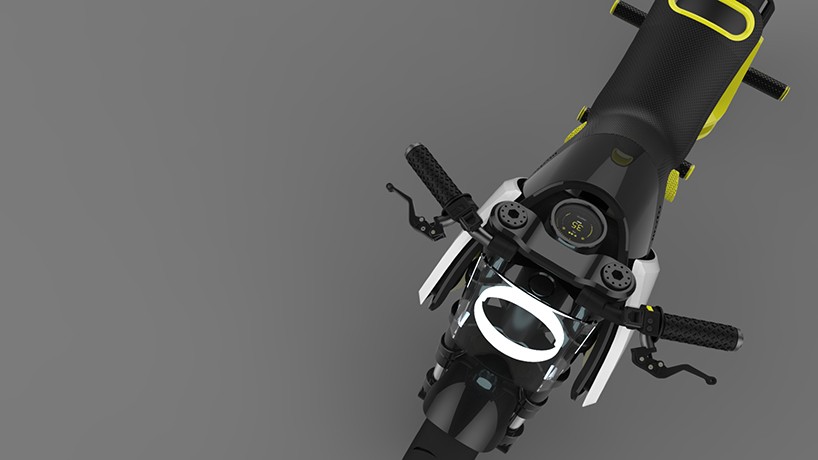 concept offers all the needs of a traditional motorcycle
piotr boruslawski I design boom
August 09, 2015